Etele Plaza – Filled with style
ABOUT THE PLAZA
Etele Plaza is the newest shopping centre in Hungary, which brings you the experience of shopping, culinary delights, meeting others and entertainment. Moreover, it is not simply the newest shopping centre of the country but also the largest one in Buda with its 55,000 m2 size, offering its guests Hungary's widest range of fashion items and largest food court, two-storey cinema complex and gym.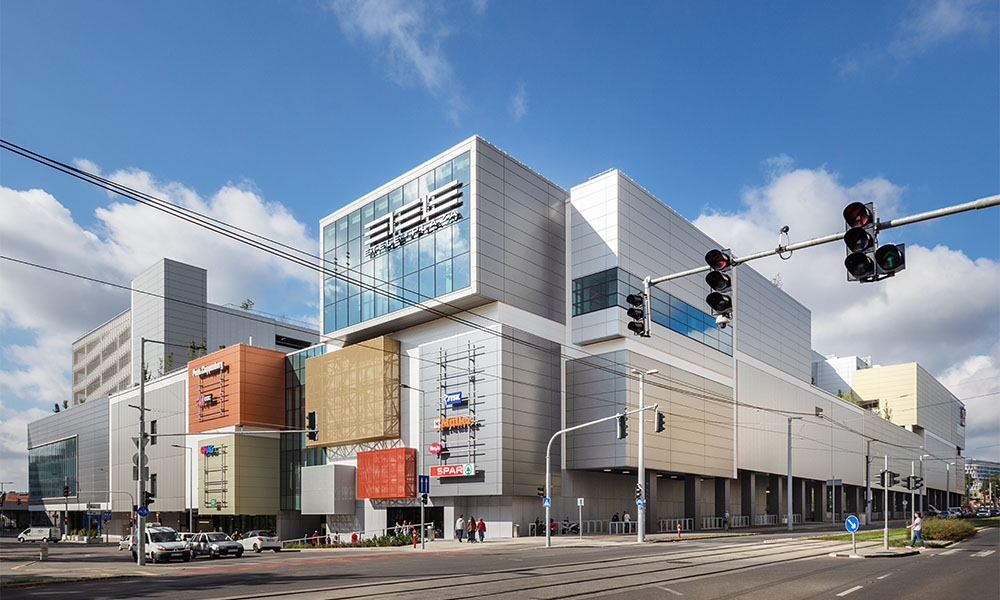 SUSTAINABILITY IS OUR PASSION
Etele Plaza was designed to overcome the challenges of tomorrow, since beyond using state-of-the-art digital convenience solutions in the construction and design process, the aspect of sustainability was also addressed. Thanks to this, the plaza was built with a total green area of nearly 4,000 m2. In addition, a terrace for 150 opens from the restaurants floor, while the gym has a charming garden with trees, shrubs and grasses planted.
The building was awarded the BREEAM 'Very Good' environmental certificate, which pays special attention to easy accessibility, the minimisation of light pollution and direct environmental impact, the use of durable materials in the construction, as well as the promotion of waste reuse.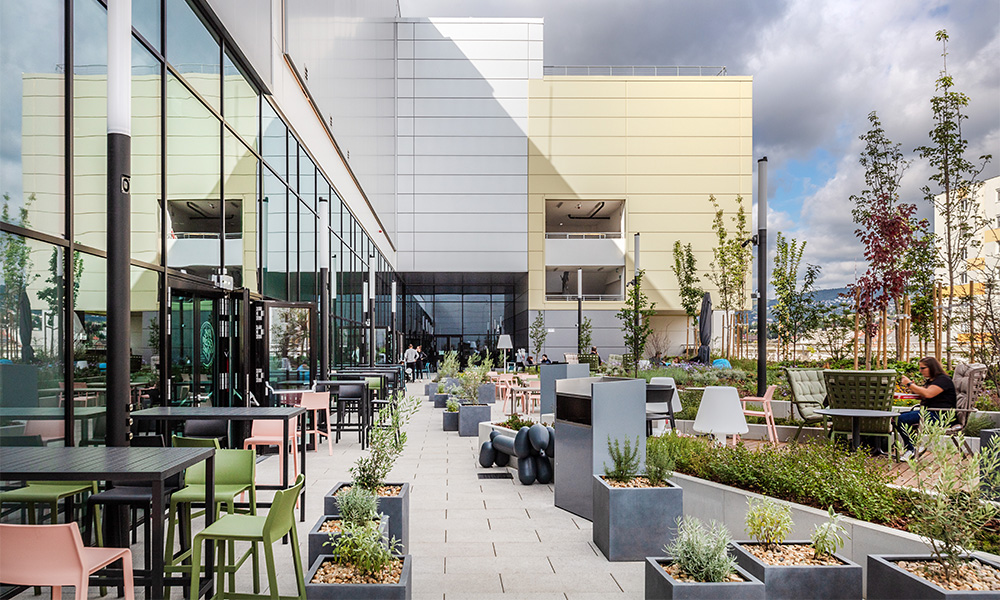 SERVICES
Cinema of the future
The Etele Cinema complex awaits visitors with a state-of-the-art venue, 14 screening rooms, a wide range of snacks and drinks, and personalised services. The cinema features themed and VIP screening rooms that will help ensure visitors enjoy a unique cinematic experience.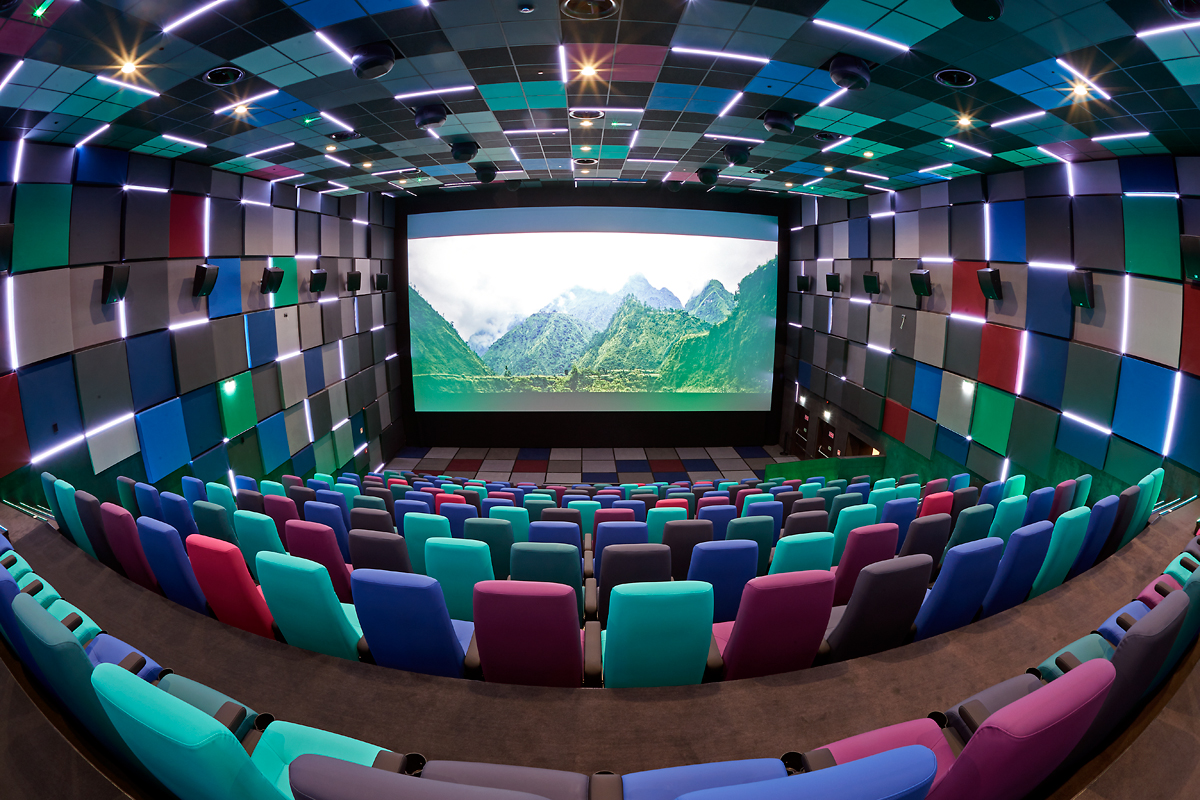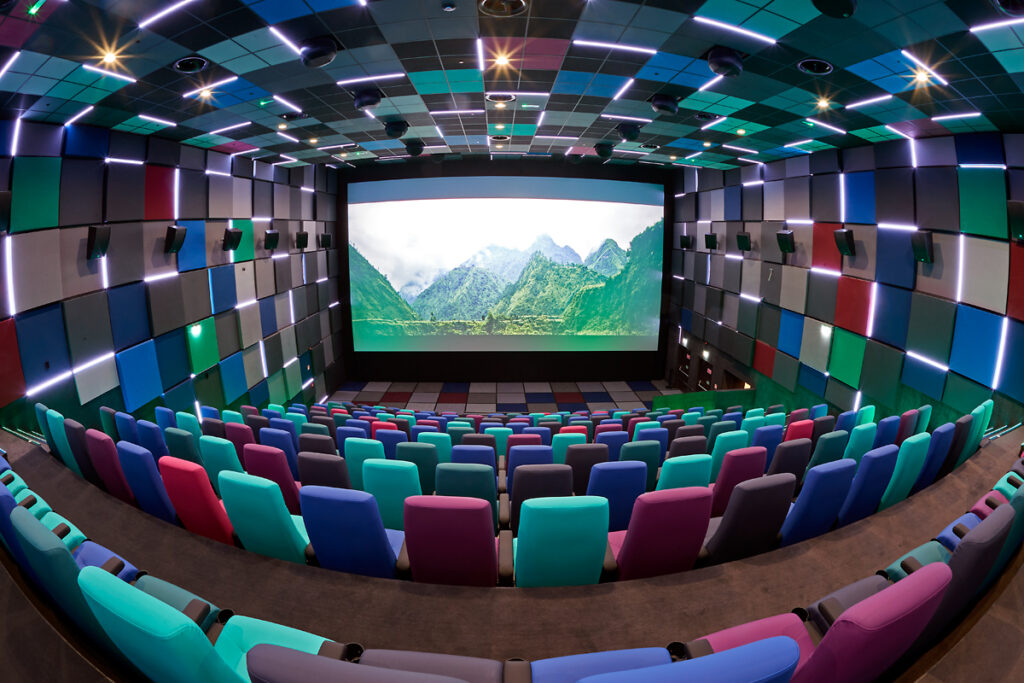 FITNESS
Life1 Fitness's newest fitness club is located on the third floor of the shopping centre. It features a majestic design and a unique terrace, where fitness enthusiasts can enjoy group classes in a green setting.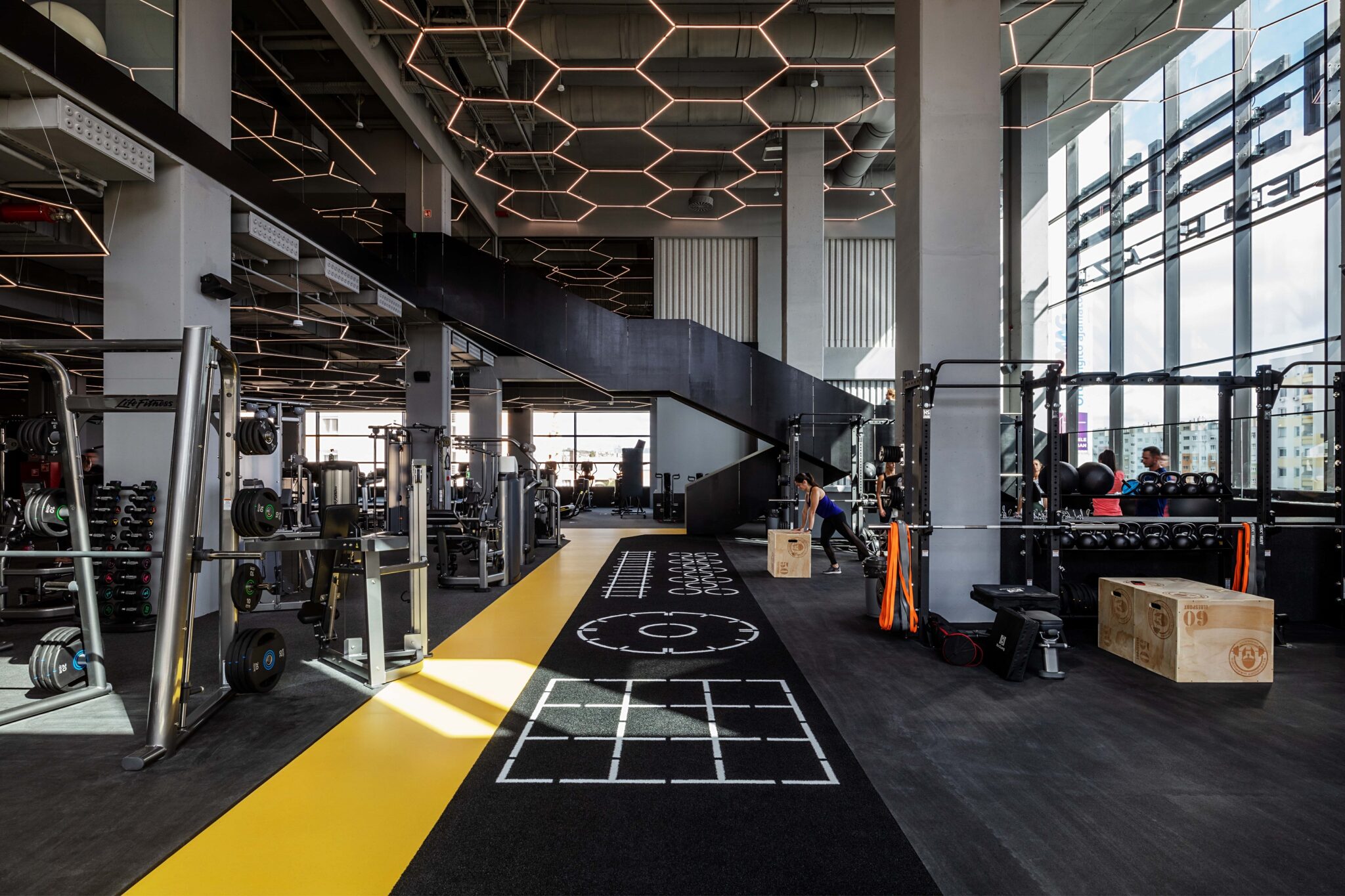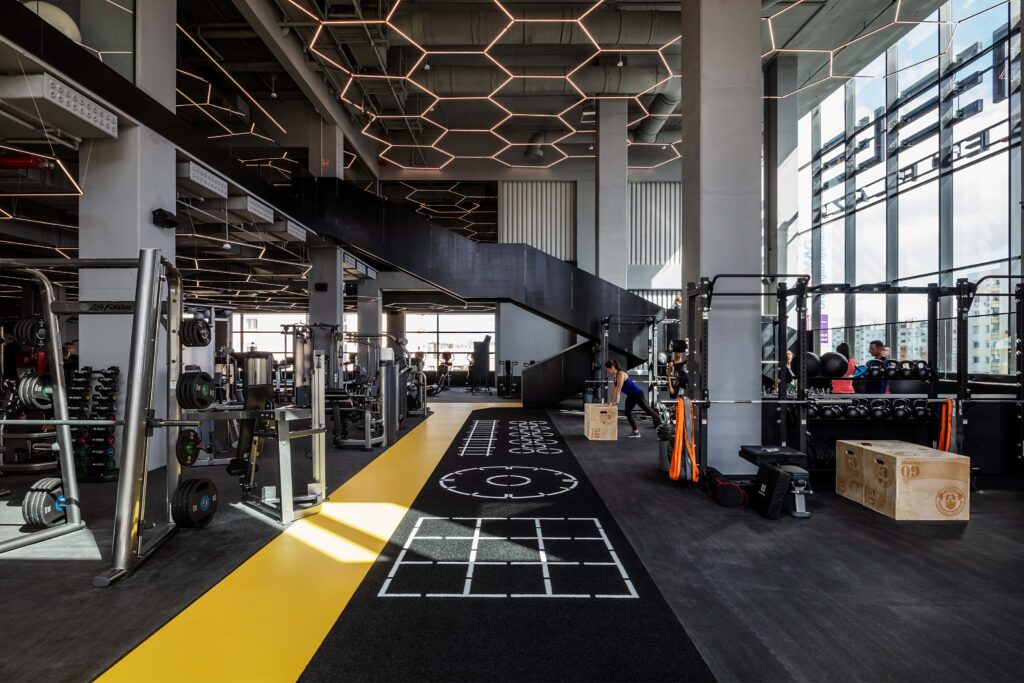 ETELE FOOD COURT
Visitors to our food court can look forward to a distinctive interior design, with a wide range of options and direct access to the roof terrace, not to mention space to comfortably and safely host more than 1,000 people.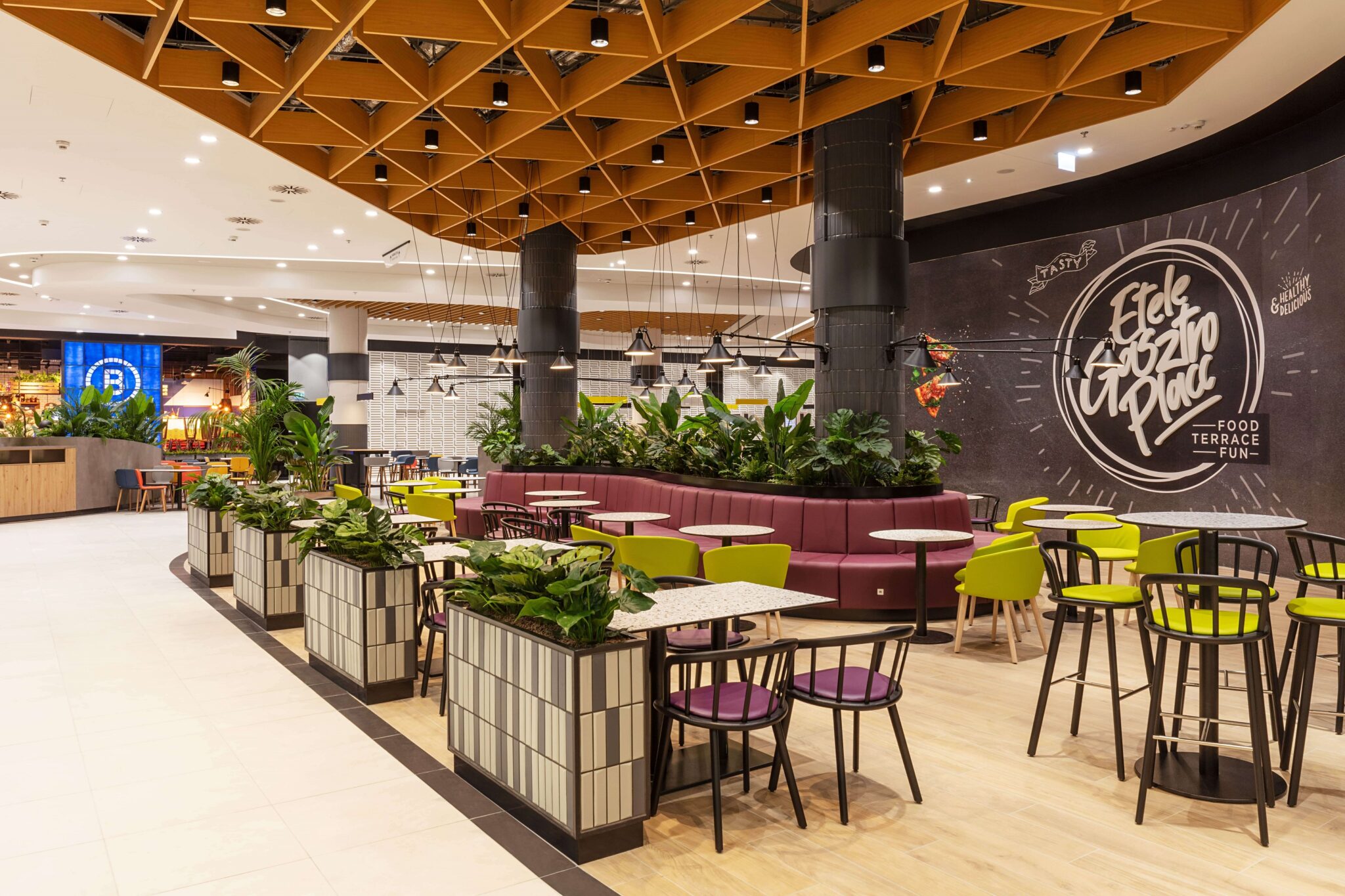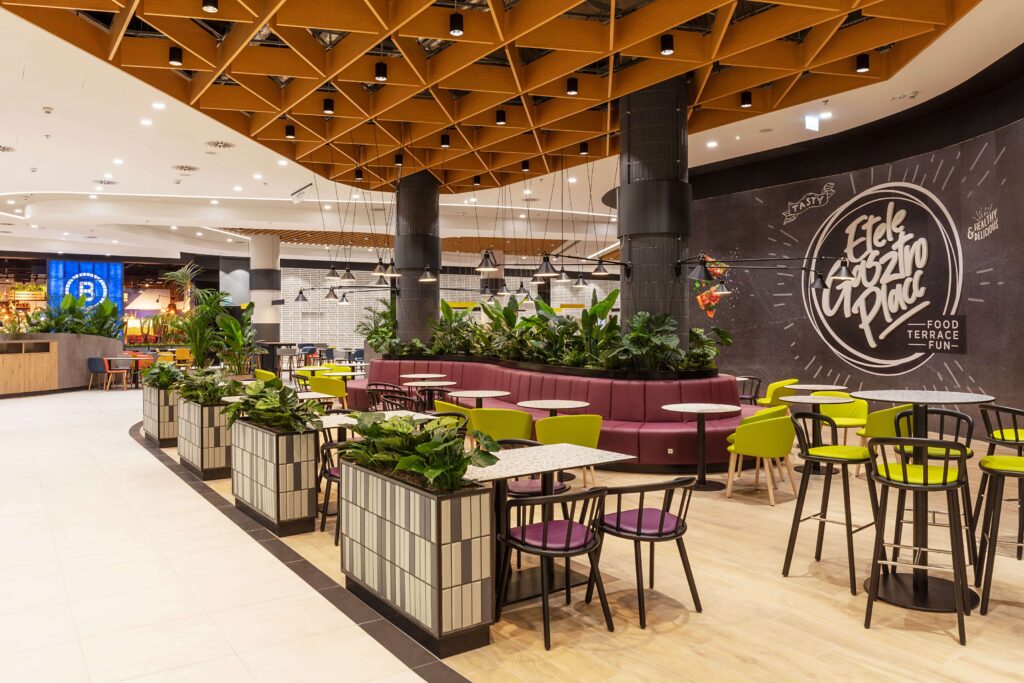 SMART PLAZA
Smart solutions and recharging: our visitors can recharge their phones at any of the seating furniture placed or in the Etele Gastro Court, since our installed charging points are fitted with both USB and traditional electrical connection.
FULL ACCESSIBILITY
Beyond unobstructed movement, full accessibility applies to toilets as well. In order to make the movement of our blind and visually impaired guests easier and safer, we are the first to use the Ariadné system, which is an electronic guide technology for blind people installed under the floor covering.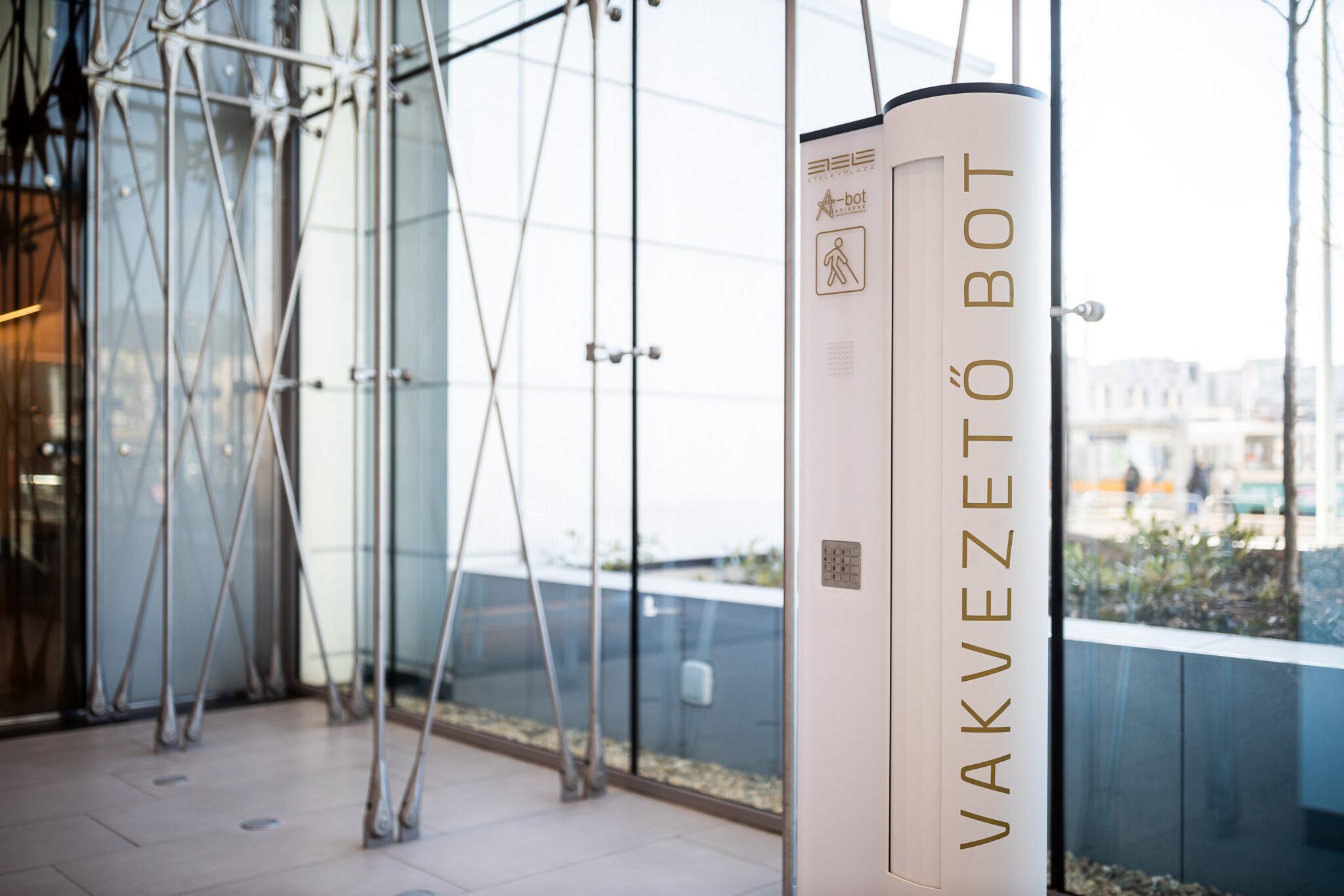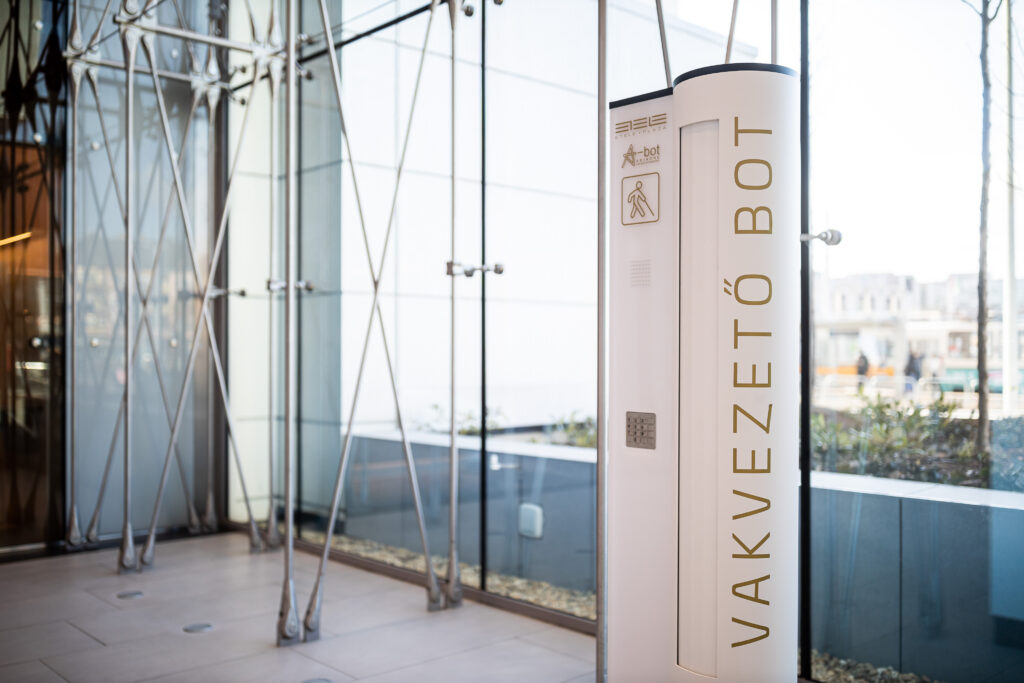 APPLICATION
Etele Plaza has its own application that offers unique digital solutions, taking shopping experience to a higher level.
LOYALTY PROGRAMME
Once you have downloaded the Etele app and and registered, you can join our loyalty program and start enjoying its advantages as soon as you step through our doors.
FAMILY GUESTS
Playground for children: equipped with a great climbing system, and interactive LED floor, Etele playground offers pleasant opportunities for the little ones seeking adventure.
Mother-baby room: we did not forget about our shoppers who come with their families, so we created several mother-baby rooms where parents and their toddlers can spend some time in a clean and comfortable environment.